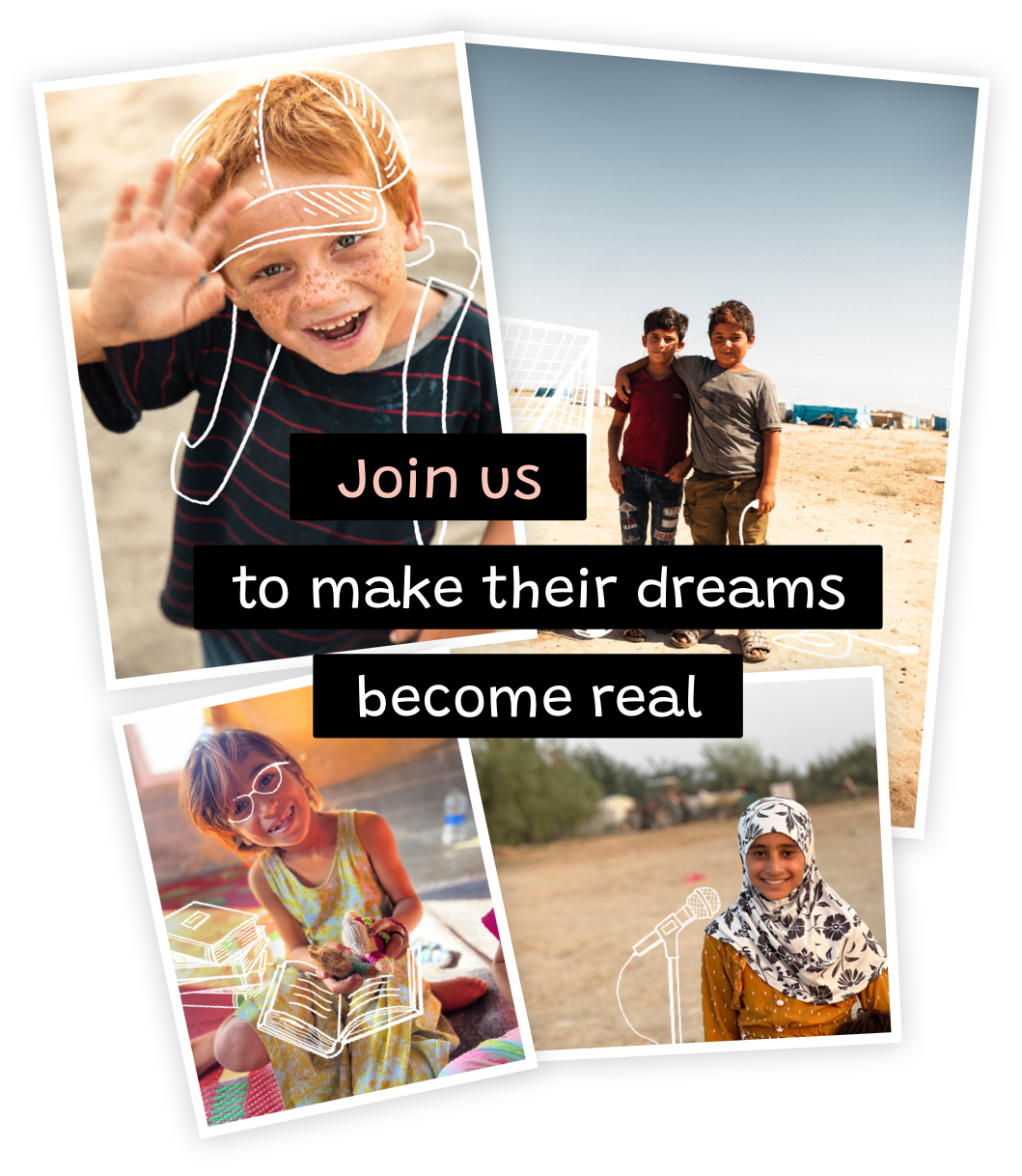 The story of 5 Skoler began when the former school teacher Maren traveled to the Syrian border to create educational materials about children on the run from war. Maren returned home with stories from the children, which she shared with Danish students. Meanwhile, she left the Syrian children behind with their biggest dream, "to go to school."
5 Skoler was founded in 2019 with a burning desire to change the conditions for Syrian children stranded indefinitely in no man's land, where childhood does not belong.
Standing beside Maren is Zarah, a former management consultant in the social sector. Zarah has worked with vulnerable children and youth for many years, both in Denmark and internationally.
Together, they now build schools for children on the run from war along the Syrian border.
Our progress has been rapid. We do what is possible, where it is possible, with the resources entrusted to us. Today, we have schools made of tarpaulins, isolated tent schools, and schools built with bricks, equipped with air conditioning, toilets, refrigerators, and meal programs. We have even, as the only ones in the area, found a way for Syrian children to obtain documents for their education on an equal footing with the local population.
This makes a world of difference for our students who would otherwise have no access to education.
5 Skoler Newsletter November 2023 Dear member and friend of 5 Skoler. We would like to start this newsletter by thanking you for your support. On a daily basis, we are 'just' the [...]
Monday Morning... we woke up to scary news from Turkey. A strong earthquake had hit the area where 5 Skoler runs 16 schools. We have followed the development very closely, and we have [...]
NEWSLETTER OCTOBER 2022 Read now OPENING OF A VILLAGE SCHOOL IN COLLABORATION WITH LES DEUX In a small town half an hour's drive from the nearest big city, [...]